Sheldon & Tiffany | July 2016
Sheldon and I would like to express our deepest gratitude to the Team at Bonafide Events Studio. They took care of every single detail and made our special day magical....Wow! From the story board to the decorations & flowers, the major details to the smallest, thank you for capturing our wedding theme perfectly. We are honoured by your compassion, expertise, support, and meticulous attitude.
---
Sign up for exclusive content & instant access to our Free Guide:
5 Items you Can't Forget in your Budget
---
---
     

---
Featured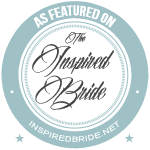 ---
Stay up to Date with Behind the Scenes Action on Instagram!
---