Rob & David | August 2013
We would recommend Jessica Stacey to anyone needing a wedding planner! Jessica was so thorough with the planning of our event that it was easy for us to just enjoy our day and not worry about a thing. She was so kind to us and never once made us feel uncomfortable with anything. Being a Gay couple we worried that she may not understand or get our vision of what our wedding should be but clearly we were wrong to worry as she was extremely open to our ideas and had the most wonderful suggestions! Jessica went that extra mile for us and is truly a gifted wedding planner and an extremely decent human being. Thank you so much for all your hard work!
---
Sign up for exclusive content & instant access to our Free Guide:
5 Items you Can't Forget in your Budget
---
---
     

---
Featured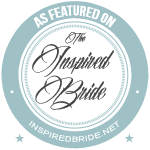 ---
Stay up to Date with Behind the Scenes Action on Instagram!
---